Let's Put Kidz First This Christmas!
Born with multiple congenital anomalies associated with VACTERL Association, a condition that can affect various body systems, Nina Grace has undergone multiple surgeries, and every step of the way Nina Grace and her family have been supported by Kidz First. Most recently she has undergone spinal surgery and is standing taller than ever. Nina Grace will be facing further surgeries throughout her life.
As a Kidz First patient living in our community with long-term health needs, Nina is a Kidz First Christmas attendee. She had the best time last year getting her face painted, meeting Santa, and playing with other kids just like her.
Last year's Christmas party was absolutely awesome and seeing all the kids' big smiles was my favourite part. knowing the community, all the Kidz First nurses and staff, and all the sponsors that helped put it on for our sick kiddies and their families is just amazing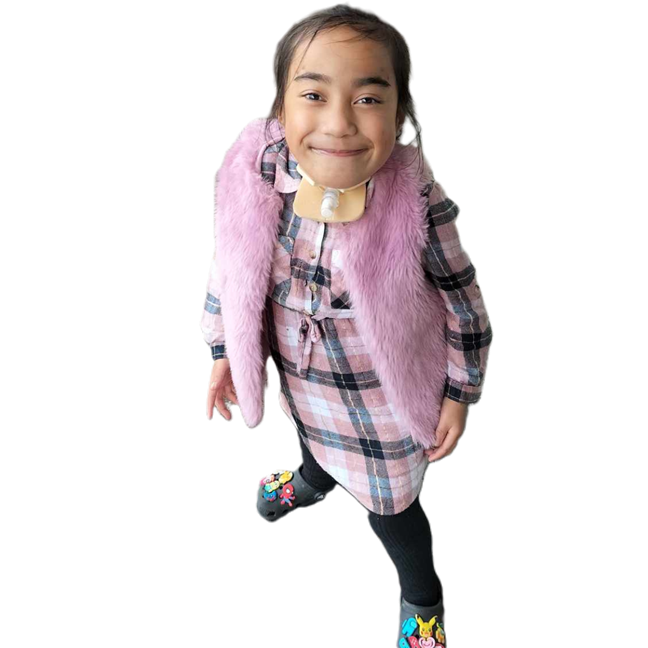 Thank you all so much again for being able to help make it all possible for yet another amazing Christmas for our kids and whanau". Nina Grace's mum Put Kidz First this Christmas and make sure that kids like Nina Grace have a Christmas gift, a fresh BBM Food Share Pack, and a little extra support for the holiday season.
Make

a

Kidz

dream

come

true
Your valuable donation will help in bringing the magic of Christmas to these children who, despite their challenges, deserve to revel in the happiness and excitement of the season.
Donate